"Travel isn't always pretty. It isn't always comfortable. Sometimes it hurts, it even breaks your heart. But that's okay. The journey changes you; it should change you. It leaves marks on your memory, on your consciousness, on your heart, and on your body. You take something with you. Hopefully, you leave something good behind." (Anthony Bourdain, RIP)
When we make choices, we are not only deciding on what will happen, but also on what will not. That's why it makes us so anxious. Traveling is no different. When you opt for a nomadic lifestyle, you will get to see dazzling views, meet awe-inspiring people, taste mouth-watering dishes… but you will also be away from so much. I have missed out on births, graduations, birthday parties, even funerals. What I have gained as a world traveler, I have also lost at home, to some extent. As a result, yes, traveling has broken my heart at times.
---
I had a long-term relationship when I moved to Arkansas. I had asked him to go with me, even if it was just for half of the time, so that it wouldn't be so hard on us. He had the money, he hated his job back then, and it was an opportunity of a lifetime for me. But he refused, he said he would wait and we would marry afterwards. He even went to see my parents and, old-fashioned as he was for some stuff, he asked them politely for my hand.
He visited me for a couple of weeks instead. We rented a car and visited the Natural State, went to celebrate Thanksgiving with some friends of mine in Oklahoma, traversed Texas, ate po'boys and baignettes in New Orleans, shortly peeked into Mississippi to see their alligators and raccoons, and tasted our very first barbecue brisket in Memphis, Tennessee. The beef almost melted in our mouths, the sauce was mildly spicy, the scent was woody and salty, and we had live music as a side dish.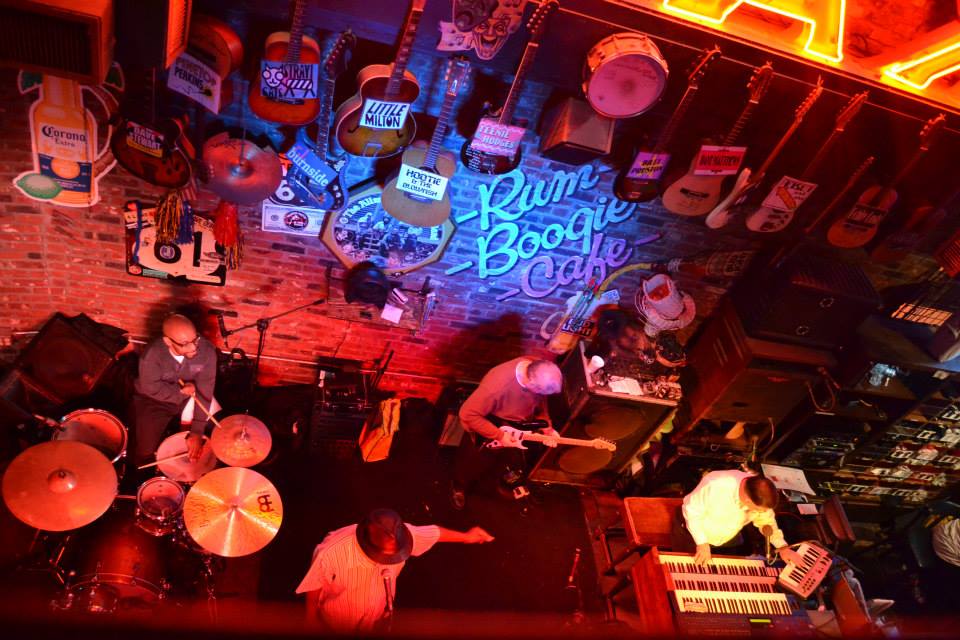 However, as wonderful and delicious as that road trip was, something was off. I was pretty much traveling alone with a driver who wasn't keen on blues music at the heart of Beale Street. We were kind of silent over the brisket. The food was more interesting than what I had to say to him, the music definitely better than listening to his voice.
We had been together for almost seven years when he broke up with me, via text message, on Christmas Eve. Roughly a month after his visit. Classy, huh? Of course, there was another woman.
A woman who was present, to be fair. Not to justify his adolescent ways, but it was the fifth time I had put traveling ahead of our relationship. Although always with his theoretical blessing, eventually distance took a toll and, when I was about to visit him in Spain for the holidays, he decided I couldn't have my cake and eat it, too.
He didn't do it in the bravest, most honest way he could have, but he had a point. We started dating when I was 19 and, before it started getting serious, I told him, "Look, I am going to become a translator, and that means I need to travel to English and French-speaking countries to practice my source languages. Plus, I really love to travel. So I will do it, a lot, for short and long periods of time. There will be no discussion about it." And he replied something in the lines of: "Fair enough; when that time comes, we'll break it off, because I don't want an absent girlfriend." So we decided, very maturely, to enjoy whatever we had until it lasted. But, as it happens, life had other plans and, without even noticing, we started living together and talking about a nice wedding by the Mediterranean.
Meanwhile, I spent a summer in Belgium as a volunteer, a school year in Pennsylvania as an exchange student, a summer in Paris polishing my French, a year in London teaching Spanish, and now I was a Fulbright scholar in Arkansas. I am a woman of my word and I kept my end of the bargain. He eventually did, too.
---
Returning to Arkansas after Christmas, with no family and brand new friends with whom I was not that close yet… It was hard. It wasn't pretty, it wasn't comfortable, it hurt, it broke my heart. My family spent hours and hours on Skype, listening the feeble sound my heart was making, little by little, mending itself. My Arkansan family (I spoke about them in Thanksgiving's and Pecan pie's posts) proved to me you don't need to know people for long in order to love them dearly. My friends back in Spain sent me gifts and postcards for three months, so that I knew I was never alone and, above all, distance only breaks what is meant to be broken. And my American friends earned their title through endless Cards Against Humanity games (to blow off steam), breakfast for dinner, drama, knitting and Spanish clubs, and long chats about Literature. I was so lucky, so much. Others do not have that fortune, sometimes because they do not have such a remarkable support group, sometimes because they do not know how to ask for help, or cannot.
---
Next time I ate brisket, I was in Syracuse with a person to whom, four months into our relationship, I told I was leaving as a visiting scholar. Half a second after my announcement, which I was expecting to inspire a simple "I'll miss you, we'll see what happens," he was making arrangements to come with me. And there we were shortly after, eating ribs, pulled pork and brisket at what would become our favorite restaurant: Dinosaur Bar-B-Que, and making plans to learn lindy hop and become digital nomads together.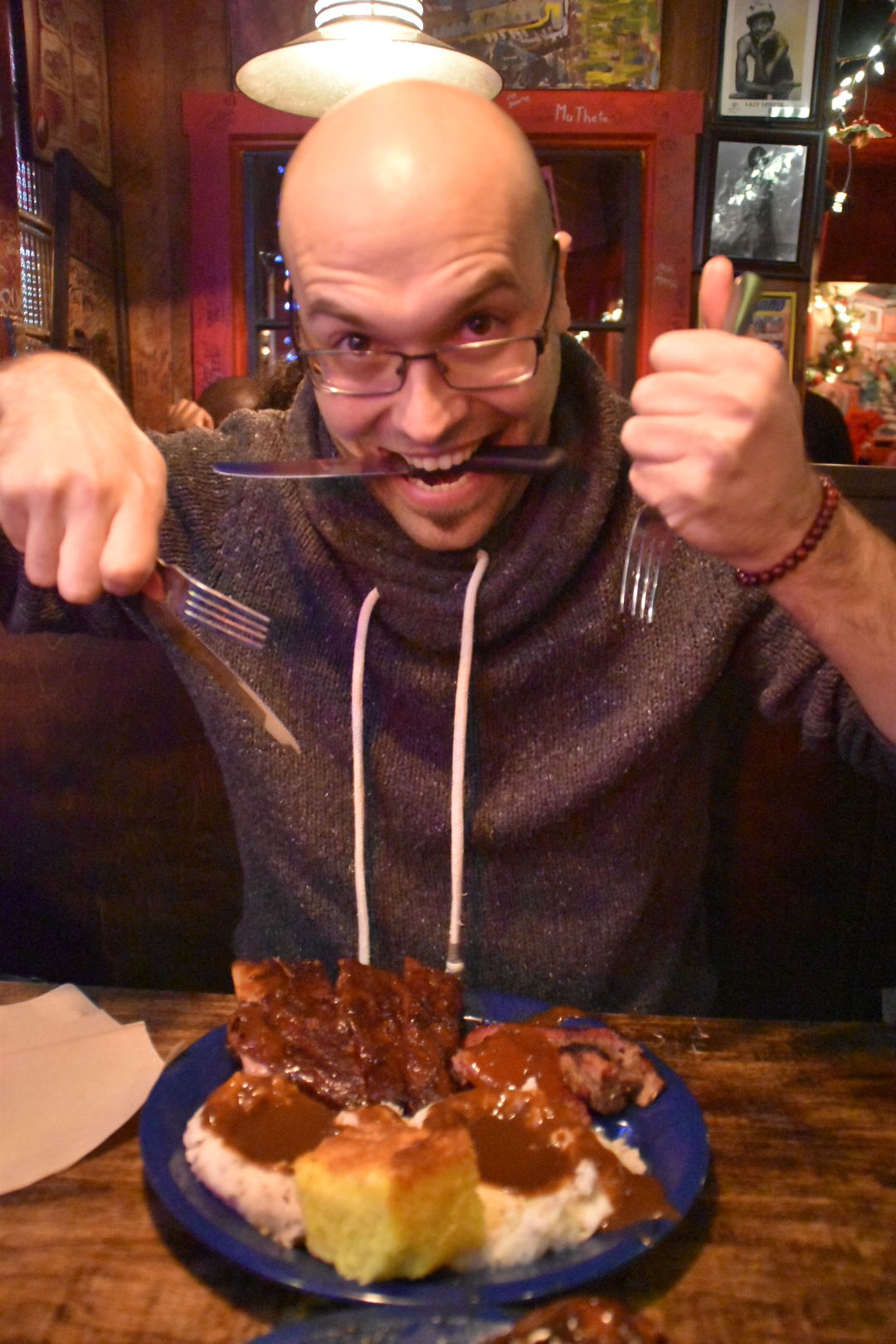 Back in Barcelona, in order to recreate that dish with the power to evoke one of the worst and best chapters in my life, I had to go to five butcher's shops showing pictures of barbecue brisket, for the translations I found were not so accurate. Luckily, I ended up without knowing visiting an American butcher who gave me the right part of the beef. I bought a couple of pounds of juicy, delicious vacío and covered it in smoked paprika, celery salt and black pepper. I smoked it for several hours. First, two hours directly on the smoker rack, then a couple of hours wrapped in butcher's paper, then another one without the wrapping. I only had beech wood, but it did the trick.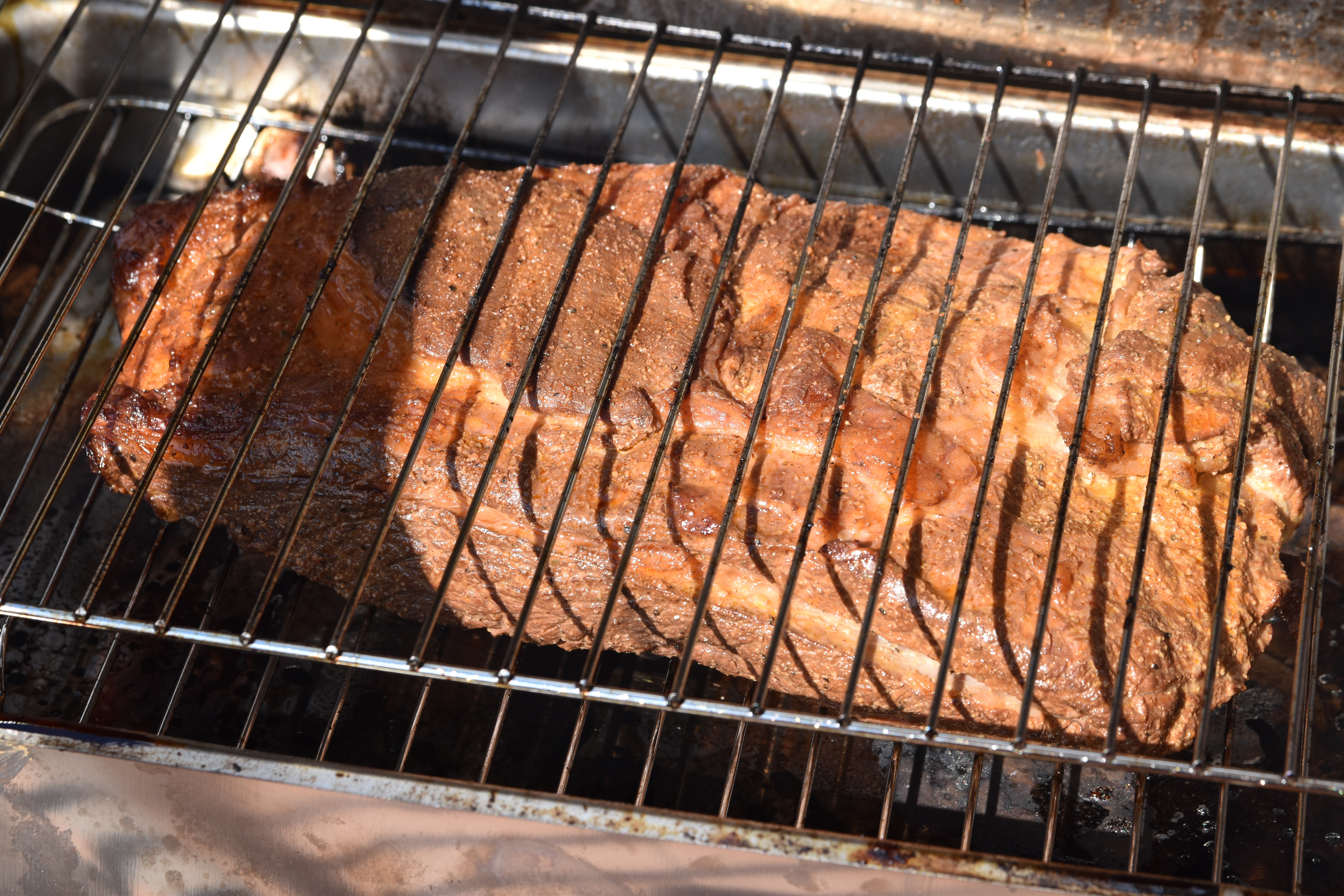 The meat was delicious, but didn't melt in our mouths like Dinosaur's Bar-B-Que's used to. I also tried to replicate their barbecue sauce, and I was a little more successful when trying so. Here is my recipe, by trial and error:
BARBECUE SAUCE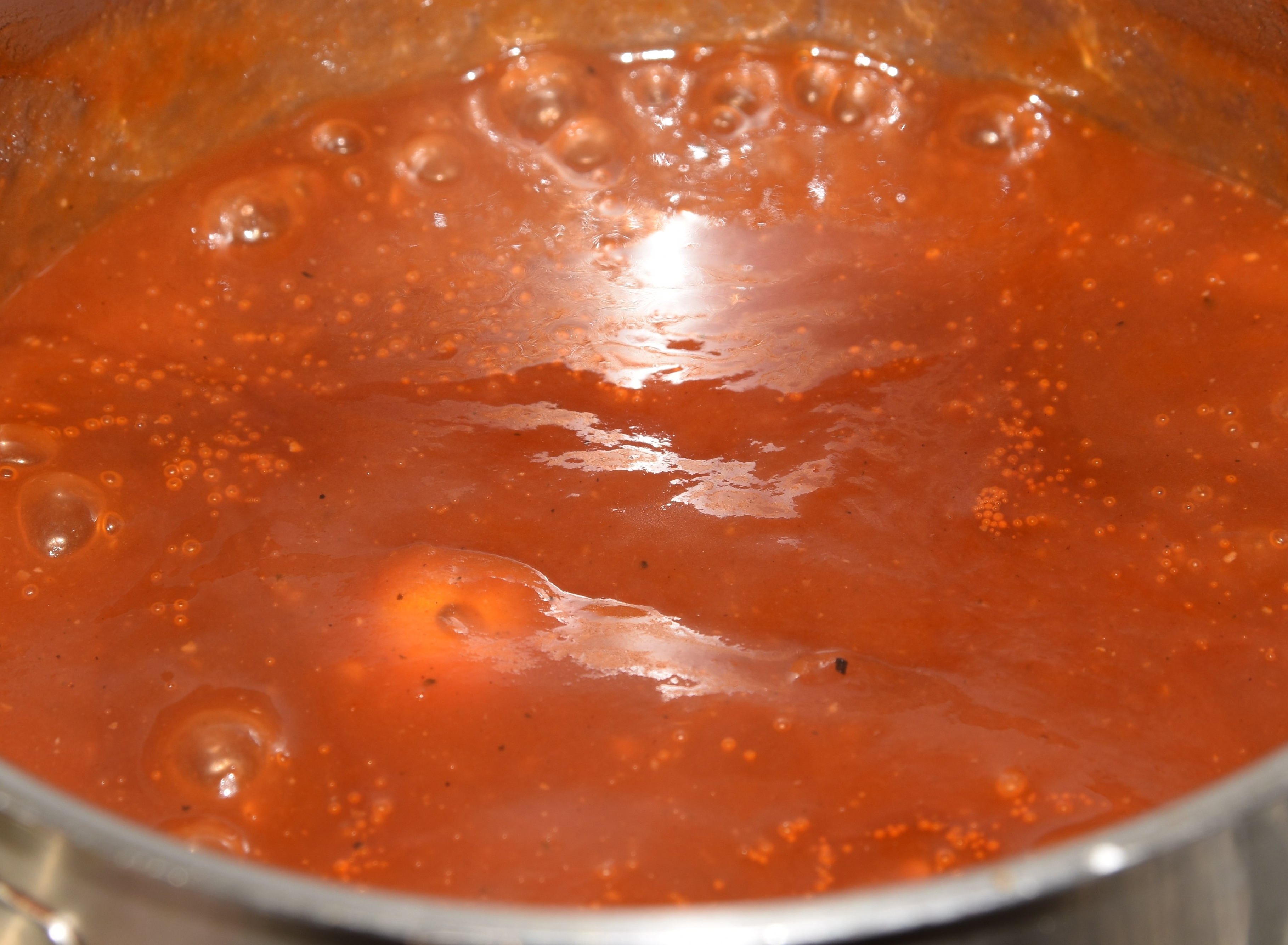 1 pound (500 g) tomatoes, blanched
1/2 cup water
1/2 cup ketchup
1/2 cup tomato paste
1/4 cup brown sugar
1/4 cup maple syrup
1/4 cup honey
1/4 cup apple cider vinegar
1/4 cup smoked paprika
1/2 a lemon's juice
1 tablespoon garlic powder
1 tablespoon black pepper
2 tablespoons celery salt
2 tablespoons Dijon mustard
2 tablespoons smoked brisket juices
I just simmered it until everything was homogeneously blended and the color and texture were right. Finally, I strained it to get rid of tomato and mustard seeds. Carlos tried it and looked at me in disbelief. It wasn't exactly the same, but it was unquestionably close.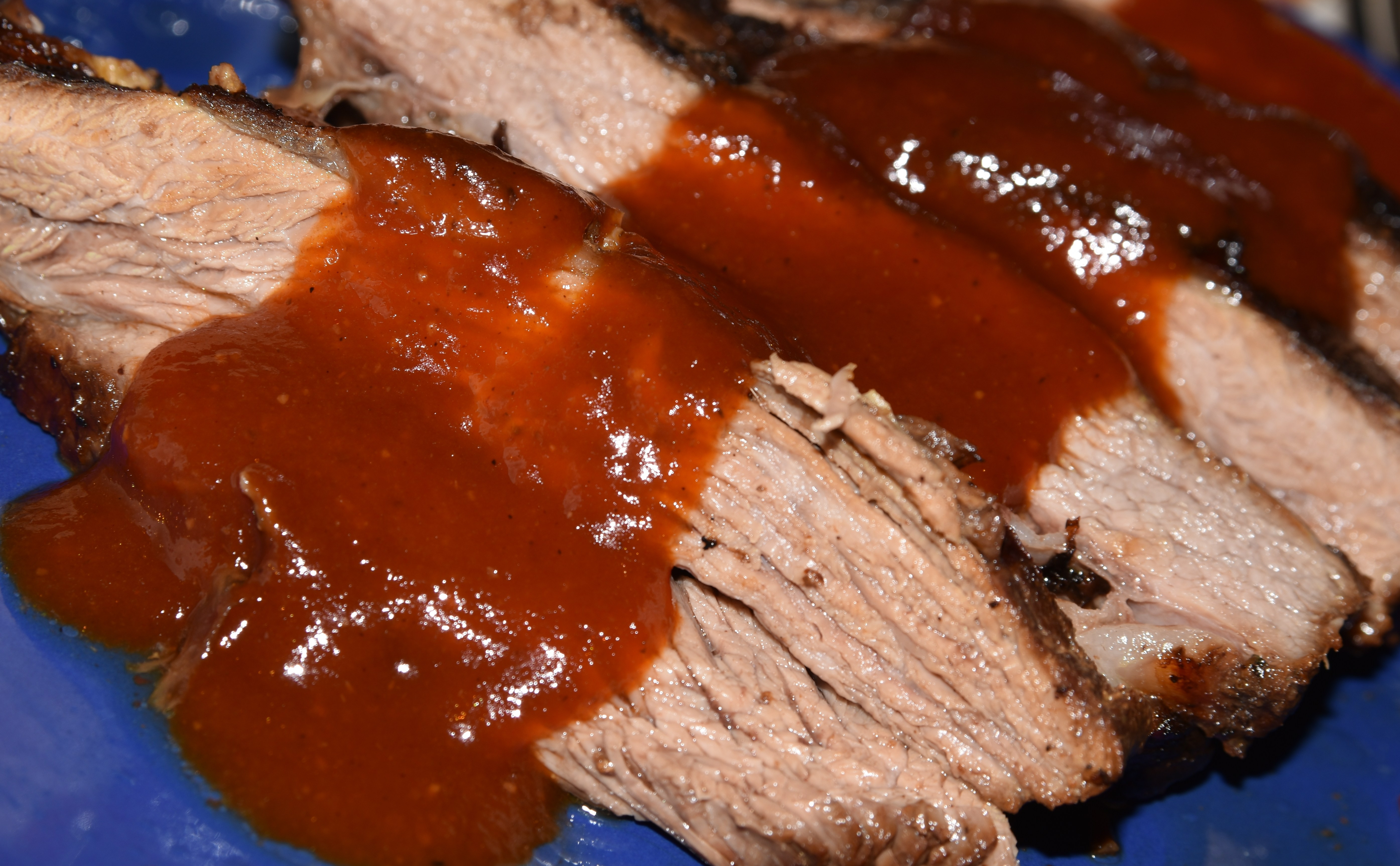 ---
As Bourdain wrote in his book A Cook's Tour, "Context and memory play powerful roles in all the truly great meals in one's life." Also in the worst, I would add. But when something is objectively so tasty as southern beef brisket, you may want to give it another chance.
I guess Bourdain had tried his share of scrumptious meals.
He will be forever missed. He was an inspiration to me and so many wanderers, telling it as it is: Traveling isn't always easy, it can be a path full of disappointment and loneliness. Please, if you are traveling and ever feel that way, reach out. Whatever the situation, although sometimes extremely complicated, there are other briskets to feast on.