I am two types of traveler. When I am in a place for a short period of time, purely as a tourist or maybe for work but with only very limited time to sightsee, believe me, I am a walking tour machine. Someday I will tell you about my feet that one day I went from the Harlem to Battery Park and back up in cowboy boots through the snow, but let's kick that can down the road.
Nevertheless, my favorite way to experience a city is to live there; in the last nine years I have lived in seven different towns. Living in one place instead of just visiting it –what I recently learned is called "slow travel"– gives you the opportunity of experiencing the real deal: exploring thoroughly, meeting locals, choosing your favorite places to eat on a budget.
Then again, when you are living in cool places such as London, chances are someone is going to drop by one weekend expecting you to show them around. And that's what this post is all about: that one time I was teaching Spanish in London for a year, and my brother had three days to spare. That weekend I became the fastest slow traveler there is.
Although this itinerary is from my archives, dating back to 2012, I double checked and the places I mention still exist and are still awesome. Also, I crafted it for Friday, Saturday and Sunday, and ideally during the spring or summer so that we can take advantage of the sunlight.
FRIDAY
Our first stop is the Monument underground station. Provided you have the energy bright and early, you can climb the more than 300 steps of the Monument to the Great Fire of London, which gives the station its name, for some splendid views of the City. If that doesn't sound appealing, you can walk across London Bridge right away, and reach Borough Market for a nice brunch. It is a food market that, for me, is an absolute imperative. My favorite menu: the duck confit sandwich from Le Marché du Quartier and the parcel cheesecake from Ion Patisserie, both in the Jubilee Market area.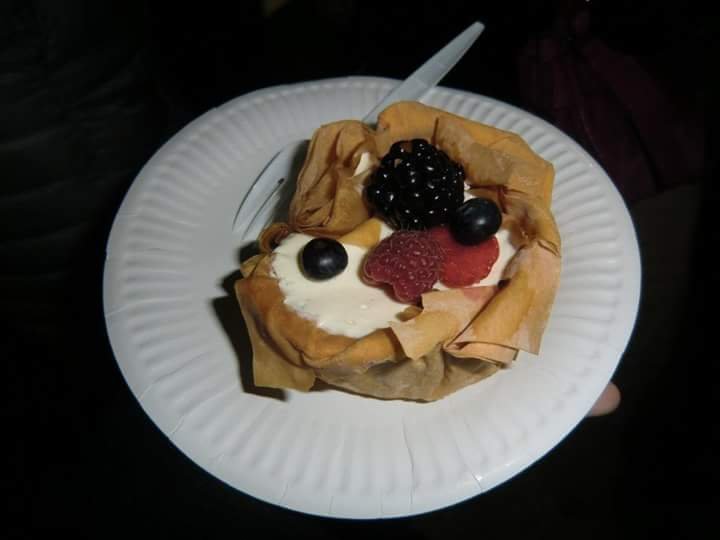 Next to the market you will find the gorgeous Southwark Cathedral, gothic, and just in front if it it's the Shard, the tallest skyscraper in Europe. I haven't been there, since they were still building it when I left London. Really close by, in front of London Bridge station, it's Hay's Galleria. At the end of the galleria you will find London City Pier, from which you can walk by the Thames up to Tower Bridge, leaving London City Hall to your right.
Once you pass the Tower Bridge, you will find the London Tower. Honestly, the prettiest sight of that place (in my humble opinion) is what you see from the outside, thus I wouldn't go in. Instead, I would head directly towards St. Paul Cathedral. The ticket is not inexpensive, but again, in my opinion, is worth it: the views of London are breathtaking, and the interiors are beautiful. A lot of stairs again, over 500, and although most of the cathedral is wheelchair accessible, I am afraid the dome is not. The same goes for the Monument.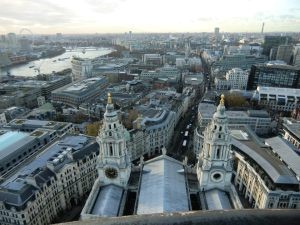 You can head now, via underground, to have a snack in Camden Town (Lock Market & Stables Market). This is a very picturesque and alternative neighborhood. Do not miss it! They have all sorts of international to-go delicacies at very reasonable prices, my favorite of which are one lovely blonde Dutch woman's poffertjes, a sort of very spongy mini pancakes with a wide range of toppings.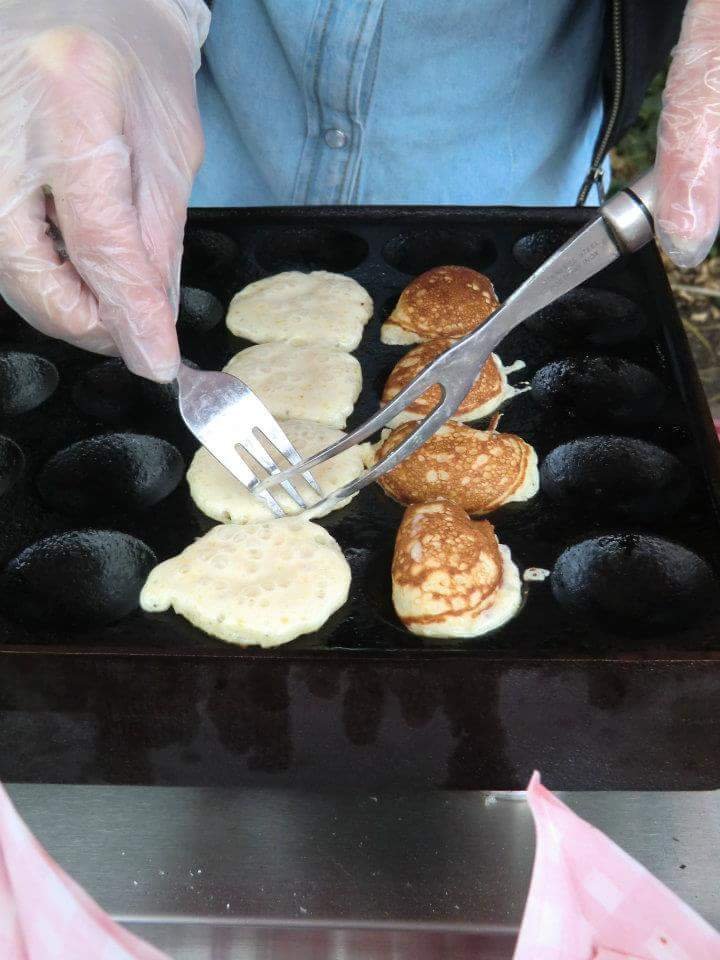 Once your appetite and your curiosity are satisfied, head to Primrose Hill for some views of the London skyline. Like this one, but without that annoying chick in the middle: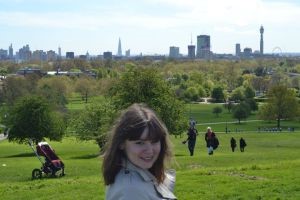 Go back to the underground, this time Chalk Farm, and head towards Leicester Square. Once there, traverse Charing Cross street and, to the right, New Road will greet you with all its charming little stores, leading towards Covent Garden and the Apple Market. If you are still hungry or want to stock up for later, next to the Covent Garden Piazza you will find the best rose cupcakes in the entire planet. I'm talking about the famous Primrose bakery. If not, try and find Neil's Yard, a lovely colorful little square you won't expect.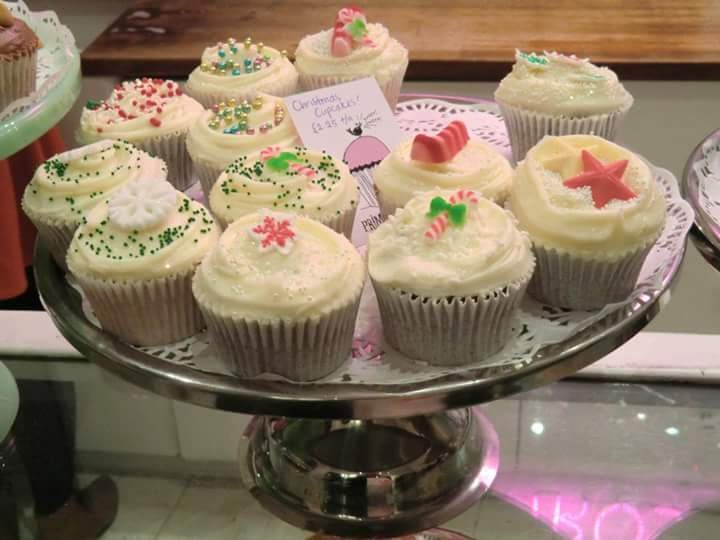 In this neighborhood you can find dozens of musicals, if you want to finish your evening sitting down after all this walking around.
SATURDAY
You can easily find a place to have an English breakfast. I apologize for not recommending anything specific, I am not a fan of beans and sausage, so I am not to be taken as a reference.
If you are interested in the changing of the guard, make sure to check up their schedule, but in any case the Buckingham Palace is a staple. Stop in the underground station Green Park, travel across the beautiful park, and take the mandatory picture. Then, keep going through my favorite, St. James Park: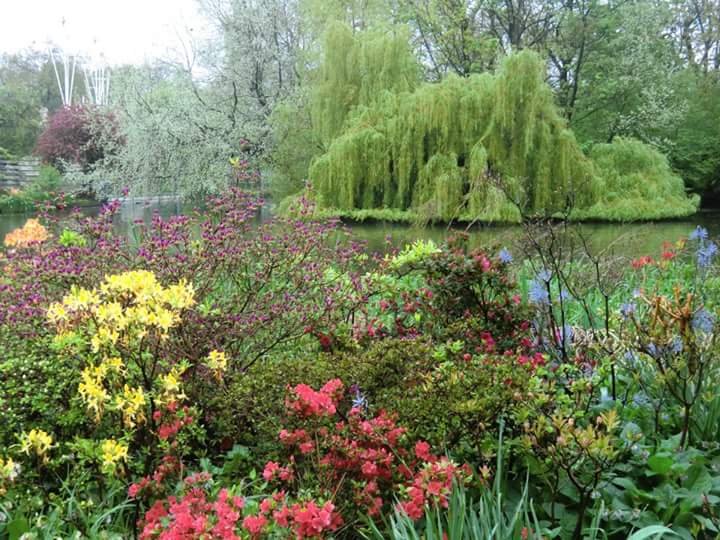 You will then arrive to Westminster Abbey, the Big Ben and the Parliament; I guess you would like to go inside at least one of those emblematic buildings. Once you are done with that, you can either cross the Westminster Bridge and jump in the London Eye, or go directly to Downing St., where the Prime Minister's house is, and keep going up to Trafalgar Square, Leicester Square, and the famous Piccadilly Circus.
Then you can stroll around Soho, maybe grab a bite at my favorite chicken wings place ever: the Portuguese chain restaurant Nando's. If you keep going, you will eventually end up in Oxford Street, where you could do some shopping, and end up in either Hyde Park (which I recommend if it's the winter, for they have a fabulous Winter Wonderland), or take a detour and go to Carnaby Street and Regent Street for some more shopping.
It is a Saturday, so maybe you want to go out. Ok, I get it. You can go to your hotel or Airbnb now and get ready.
SUNDAY
Don't get up too late, there is still a lot left to see. To begin with, have breakfast in the iconic Notting Hill neighborhood. Apart from the stalls along the streets, you can also check (probably taking shelter from the rain) some art galleries and small stores that sell, for instance, old maps, suitcases and cameras.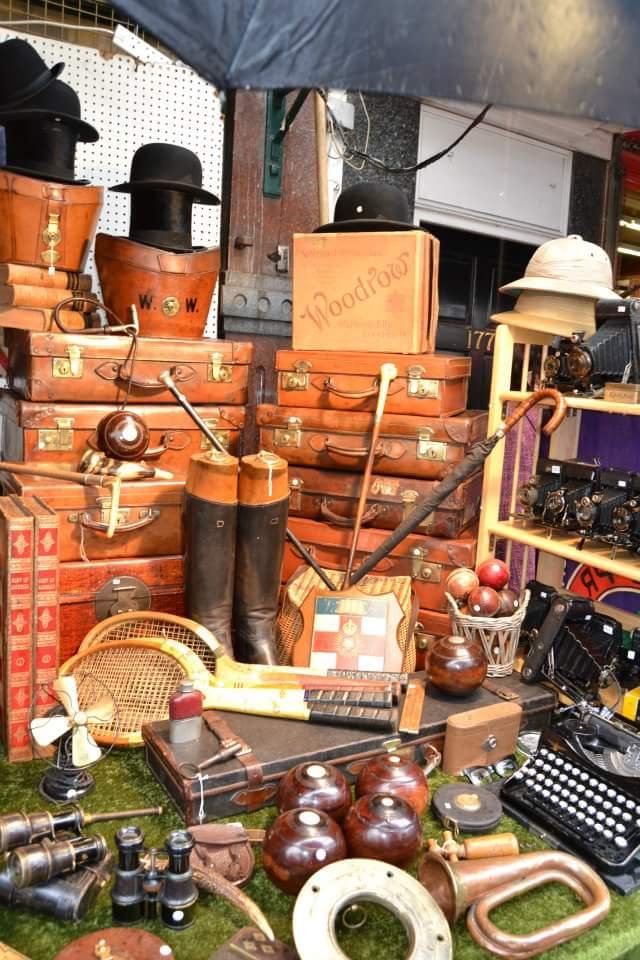 Another Sunday market that is not to be missed is the one in Brick Lane. Take the subway and experience the entire world in your mouth, since this place offers food from all over. Or, if you are feeling rather British, you can walk to Shoreditch and taste the famous Sunday roast at The Book Club, a restaurant where you can, not only have a wonderful meal for around 10 pounds, but also play some ping-pong.
For the afternoon coffee, please head to the best coffee place there is, the Vintage Emporium, hidden in Bacon Street. Their Victoria Sponge Cake and bohemian environment are unbeatable.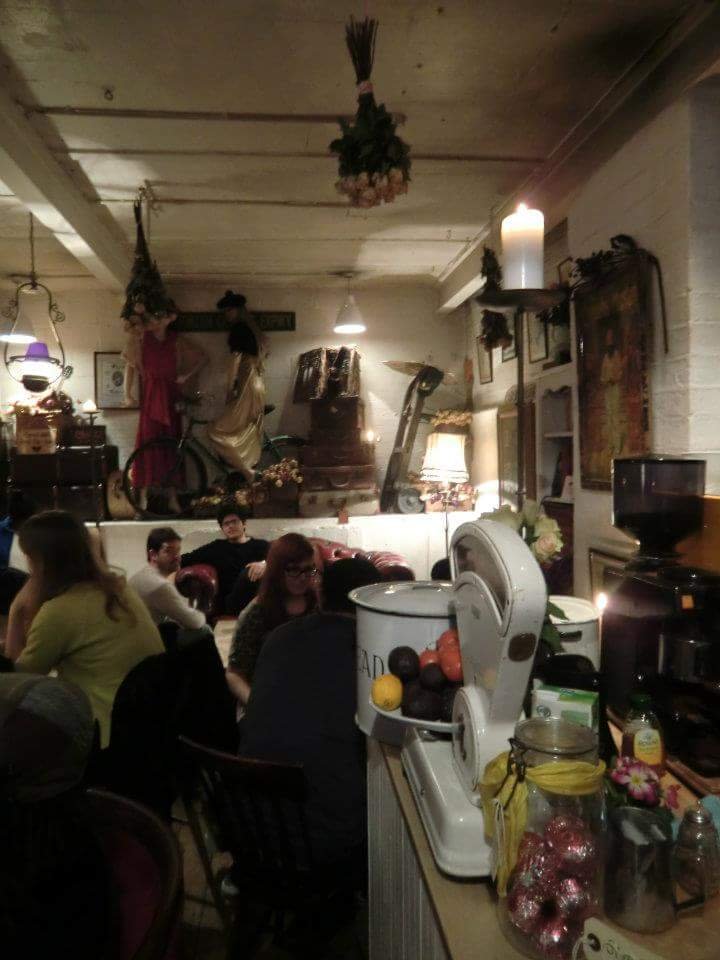 So now I will give you some freedom. You can either go to Greenwich Park, one of the countless (and free of charge) museums, Abbey Road, Kew Gardens, King's Cross Station to see Harry Potter's platform… The magic of London resides on its endless possibilities. Obviously, you cannot do everything in three days! But, personally, those are my indispensables.
Believe me, this itinerary is intense. I exhausted myself only by writing about it. However, if you only have three days in London, this town is worth the effort. And, if you eat all of my recommendations, you will need the walking to burn those calories!